Comms Group is the parent company of CommsChoice, an Australia-based business telco, ISP and managed service provider, and Luis Urbaez is the company's passionate and knowledgeable EGM and COO who in this interview explains where the company is at in 2021, and where they are headed.
Background of CommsChoice
The tagline of "Cloud Communications for Business" says it all really. The company says it is the essence of everything they do. From solution architecture to customer support, CommsChoice provides cloud services for every business type throughout Australia - and across the globe.
Over the past three years, the company's primary focus has been building out its Global Microsoft Teams Calling network encompassing nodes throughout Europe, the Americas and APAC including China. This global Teams network enables CommsChoice to deliver wholesale and multinational Teams calling solutions to over 100 countries.
CommsChoice works with an international partner network, which is driving for the demand for an increased Teams global footprint. Its partners work hand in hand with their multinational clients on Teams deployments using the CommsChoice network as the delivery vehicle.
The company takes a fresh approach using a vendor neutral multi carrier managed network service. It also offers a market-leading SD-WAN solution that provides a cost-effective MPLS and WAN management platform for customers.
Meanwhile, the company says its Cloud Business Phone, Global PBX and Teams Direct Routing PBX allows Australian and multinational businesses to optimise costs and improve performance, with its proven onboarding capability, experience and excellent service delivery helping link clients to their customers, so each business can focus on their core business and grow.
What to expect from the interview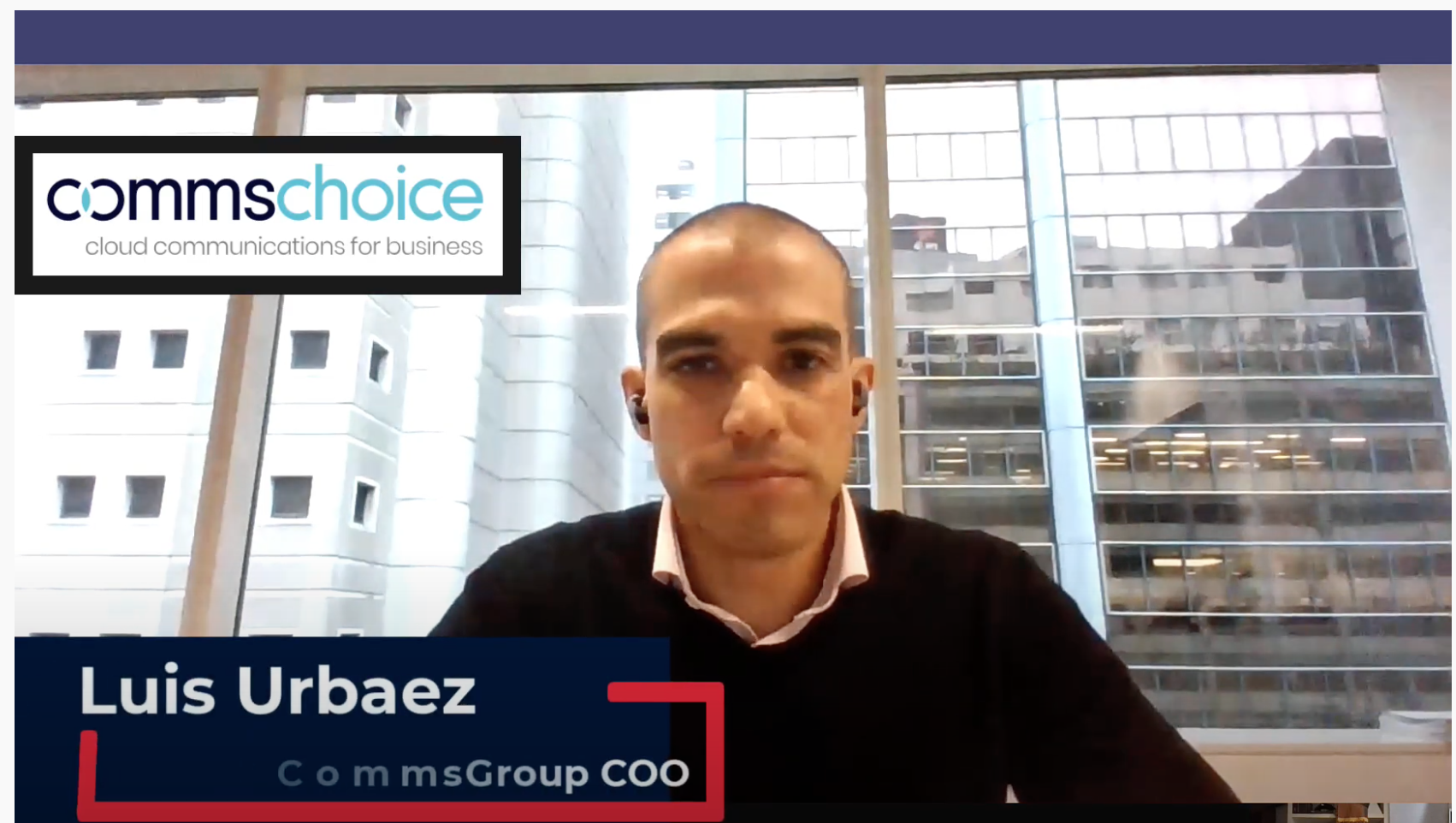 When iTWire TV spoke to Luis Urbaez, the EGM and COO at Comms Group, it was to learn more about CommsChoice and Comms Group in 2021, in the context of the 'new normal' of our post-COVID reality that we're all living in.
The 20 minute interview starts with Alex introducing and welcoming Luis to the program and asking him to start by telling us about the breadth and depth of offerings from Comms Group in 2021, and what else is planned for this year.
Luis then shared how the company has evolved since it started in 2008, given the very rapid changes we have seen in that time.
They discuss the most successful products and services from Comms Group over the past year, and how COVID affected everything.
Luis shares some customer success stories, after which Alex asked Luis about his own personal history in the world of tech, as well as memories of his first computer.
From the past to the future, Alex notes how far we've come in the last decade, and asked Luis to share how he thinks the communications industry, the NBN, mobile networks and Comms Group itself will have evolved by 2030.
Luis then shared some of the best advice he has received in life to help him get where he is today, followed by his final message for iTWire viewers and readers, and to his current and future customers and partners.
Watch the video interview iTWire interview with Luis Urbaez