Teams SIP Trunk Plans

SIP Trunk plans for the Microsoft Teams Phone System are now available from Commschoice.
Using the Microsoft Teams Phone system is the simplest Phone System deployment model available. Now we make it even easier. Using Commschoice SIP Trunks for the Microsoft Teams Phone System and using their Microsoft Teams licensing, customers can make calls to and from their Teams application.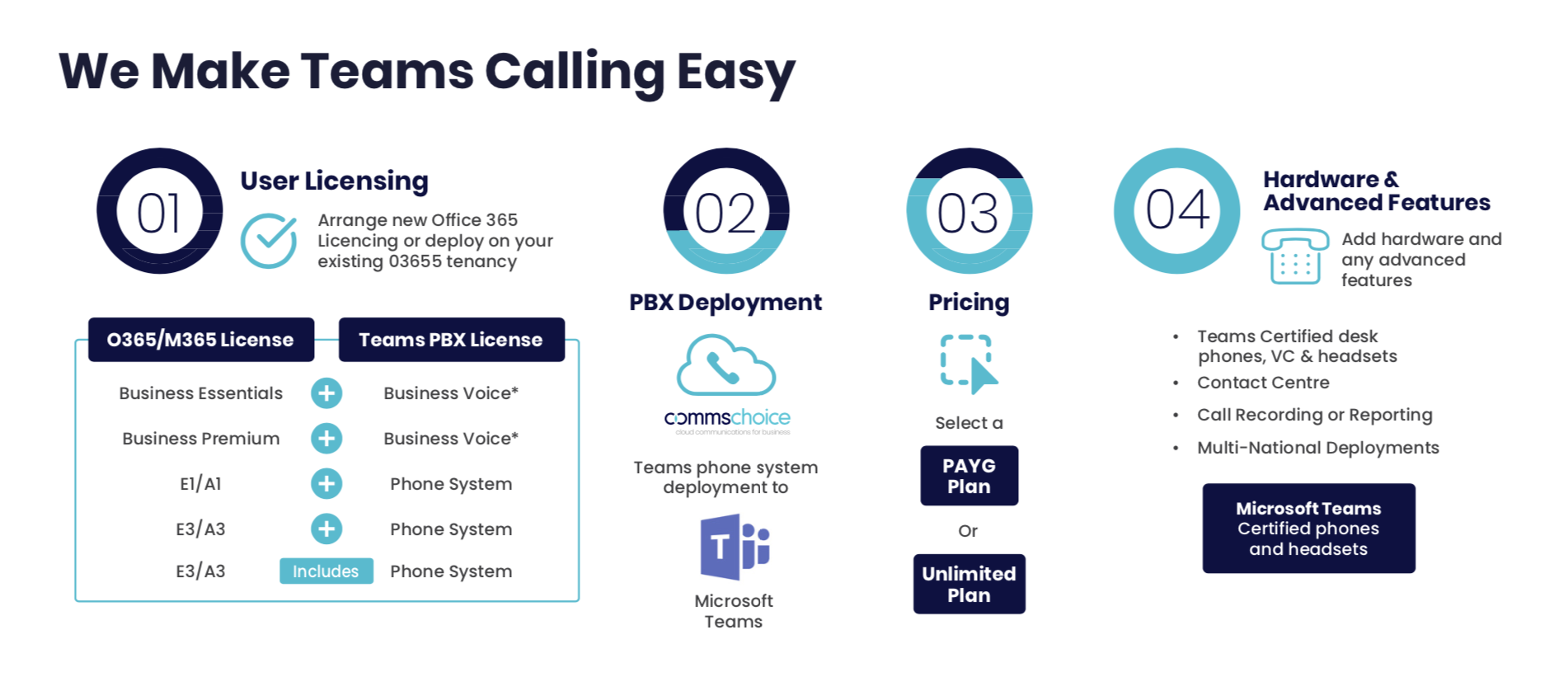 Teams Direct Routing SIP Channels made easy
It's simple to add call functionality to your Microsoft Teams accounts. You replace your traditional on Premises or Cloud Phone System by connecting Direct Routing SIP services to your Microsoft teams account. Make your business more flexible with work from home capabilities, built in video calls and conferencing
Using the Commschoice Teams Direct Routing SIP, you connect the microsoft phone system within the O365 environment.
Scalable from 10 to 1000+ channels, using SIP channels for Teams allows you to deliver a cost effective PBX solution. Choose from PAYG or Unlimited SIP plans for Teams.

Microsoft Gold Teams Partner
Commschoice is a Microsoft Gold Communications partner and we delivered our first Teams deployment within days of Direct Routing being enabled in Australia. We have gone on to do hundreds of Australian and International Teams deployments using our Global network of 11 Audio Codes SBCs.