Why is Teams a better solution than Zoom?
We often get asked by our clients to explain the differences between Zoom and Microsoft Teams Calling. There are many advantages Teams has over Zoom including the Phone System integrated into what is the most commonly used business application in Office 365.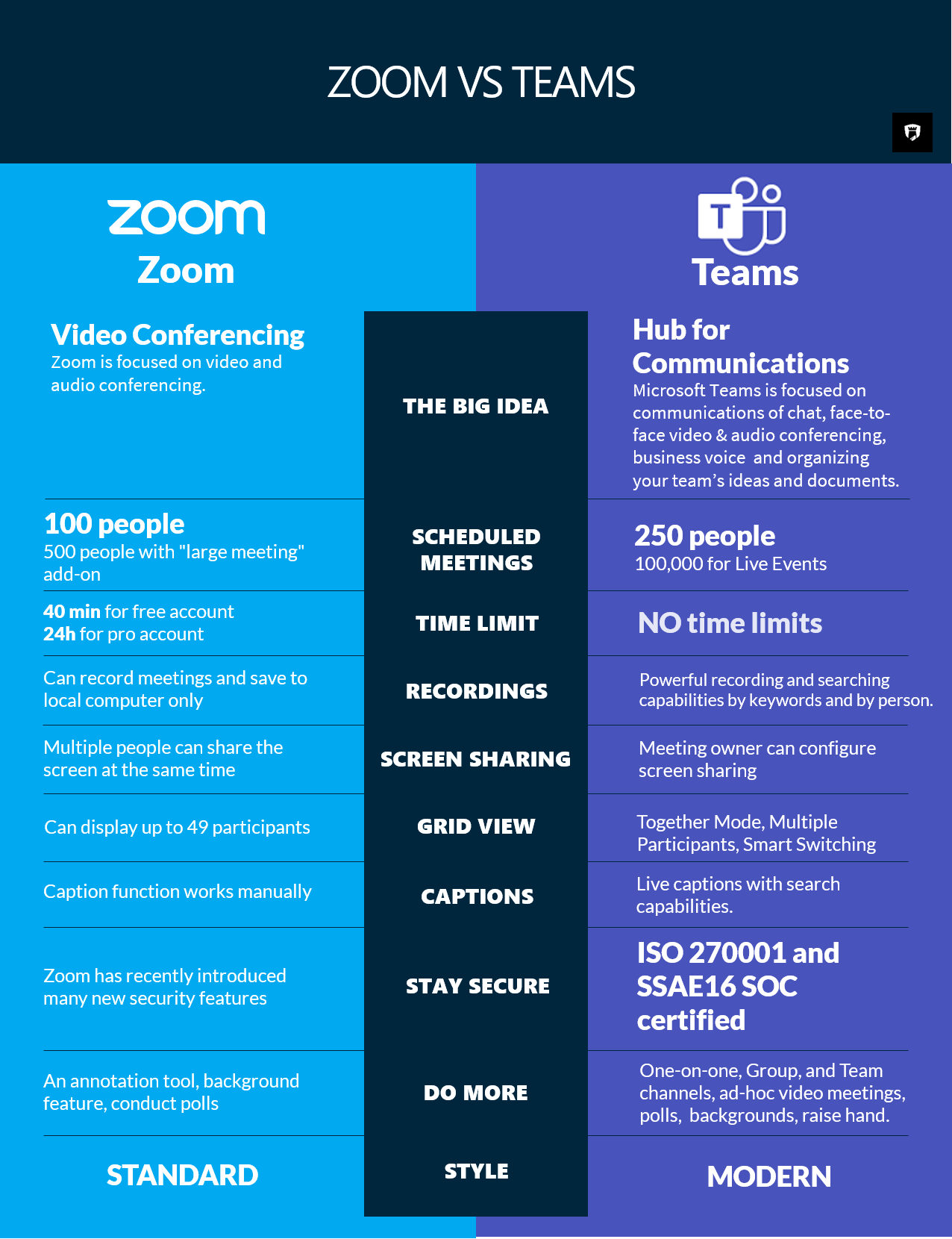 There is a lot more to Teams Calling and Video Conferencing.
You can add a Contact Centre Solutions, day to day call recording to manage compliance, integrate into a range of CRMs, add Call Analytics, file sharing and more.
Can you set up Zoom PBX in over 100 Countries and know your information is secure?
Can you port numbers from over 60 Countries onto Zoom?
Is Zoom ISO2700 and SAE16 SOC certified?
Will Zoom integrate with your Office 365 suite?

But these questions are really just scratching the surface.
Click the button to download the guide to Zoom Vs Teams and find out more.