Microsoft Teams Calling Plans using Direct Routing
The sophisticated phone system inside Microsoft Teams is a perfect replacement for a legacy or outdated on premises system, SIP, ISDN, Hosted PBX and Skype for Business. In fact, Microsoft has signalled the end of Skype for Business by July 2021. Microsoft Teams calling is the Skype for Business replacement.
The Microsoft Teams Phone System combines all the features you know about Microsoft Teams with PSTN phone calling, video conferencing, chat and more.
John Crawford, Chief Information Officer, Wingecarribee Shire Council said, "Microsoft Teams has changed the way Council communicates.
It has enabled communication anywhere because Teams follows you, enabling mobility and flexible working. It has cut back a lot of administration time, and because the soft phone follows the user, it has enabled Video Conferencing and collaboration with internal parties and external vendors.
The service offered by CommsChoice has been flawless, and their project and sales teams have been fantastic."
CommsChoice Direct Routing for Microsoft Teams provides direct dialling capability from the Microsoft Office 365 Teams phone system. It allows your teams to communicate via chat, video calls, voice calls and it also means you can conference with people inside and outside your workplace using a single system - rather than using different tools for different calls.
Now everyone in your business, no matter where they are, can be connected with video conferencing to people inside and outside of the business, it's included in every call plan package.
All you need to run Microsoft Teams calling is a Microsoft Office 365 subscription with the Phone System licence.
1. Your Microsoft Partner activates the phone system,
2. CommsChoice provide the lines and the Teams calling plan,
3. You make voice and video calls. It's that simple.
Dump the desk phone
With this solution, desk phones are no longer needed. The Microsoft Teams licences run over desktop PC, laptop, tablet, and mobile devices, although desk phones are available too if you still want to use them. All of your devices can be connected no matter where you are.
Boost your Contact Centre
Need a Contact Centre for Microsoft Teams? We have the solution with our depth of experience with Call Centre integrations with Microsoft Teams across a broad range of Contact Centre Platforms.

If you have Teams and you're running a Contact Centre, you'll be amazed by what you can do with the Teams phone system. CommsChoice is a Microsoft Teams Contact Centre expert having deployed multiple 500+ seat Contact Centre solutions for Microsoft Teams over a range of Contact Centre platforms.
Activate Call Recording and Call Analytics
Whether calls need to be recorded for compliance or security, dispute resolution, or staff training, CommsChoice Insights provides a secure, scalable and flexible Call Recording solution for Microsoft Teams. We also have AI Powered Call Analytics for Microsoft Teams, allowing you to measure and assess all of your voice data. CommsChoice Insights brings you an incredibly powerful and modern AI Driven Quality assurance solution.
Get up and running fast
Using the CommsChoice Mass Rapid Deployment methodology we have deployed 180 seat systems within hours of first contact. Call CommsChoice if you're in a hurry!
As the Australian leader in Microsoft Teams Calling Plans, CommsChoice can help deliver an integrated Microsoft Teams calling solution to your business.

CommsChoice is a Microsoft Gold Certified Partner

As seen in...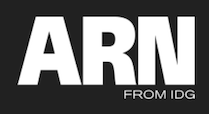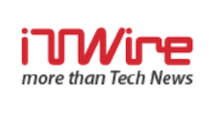 Speak to an Australian based Microsoft Teams Call Plan Solutions Manager now.