NBN Enterprise Ethernet for Business -100/100 from $399 per month
NBN Enterprise Ethernet for Business is a premium, high performance fibre internet service that provides the speed and bandwidth crucial for modern, data hungry businesses.
Because of the 'cloudification' of work, businesses need high bandwidth, high availability access to the Internet in more places than ever before. Delivered using ultra-reliable fibre and powered by Australia's largest and most trusted network - our scalable NBN Enterprise Ethernet for Business service offers reliable, symmetrical speeds Australia wide at a price that won't break the bank.
Choose your plan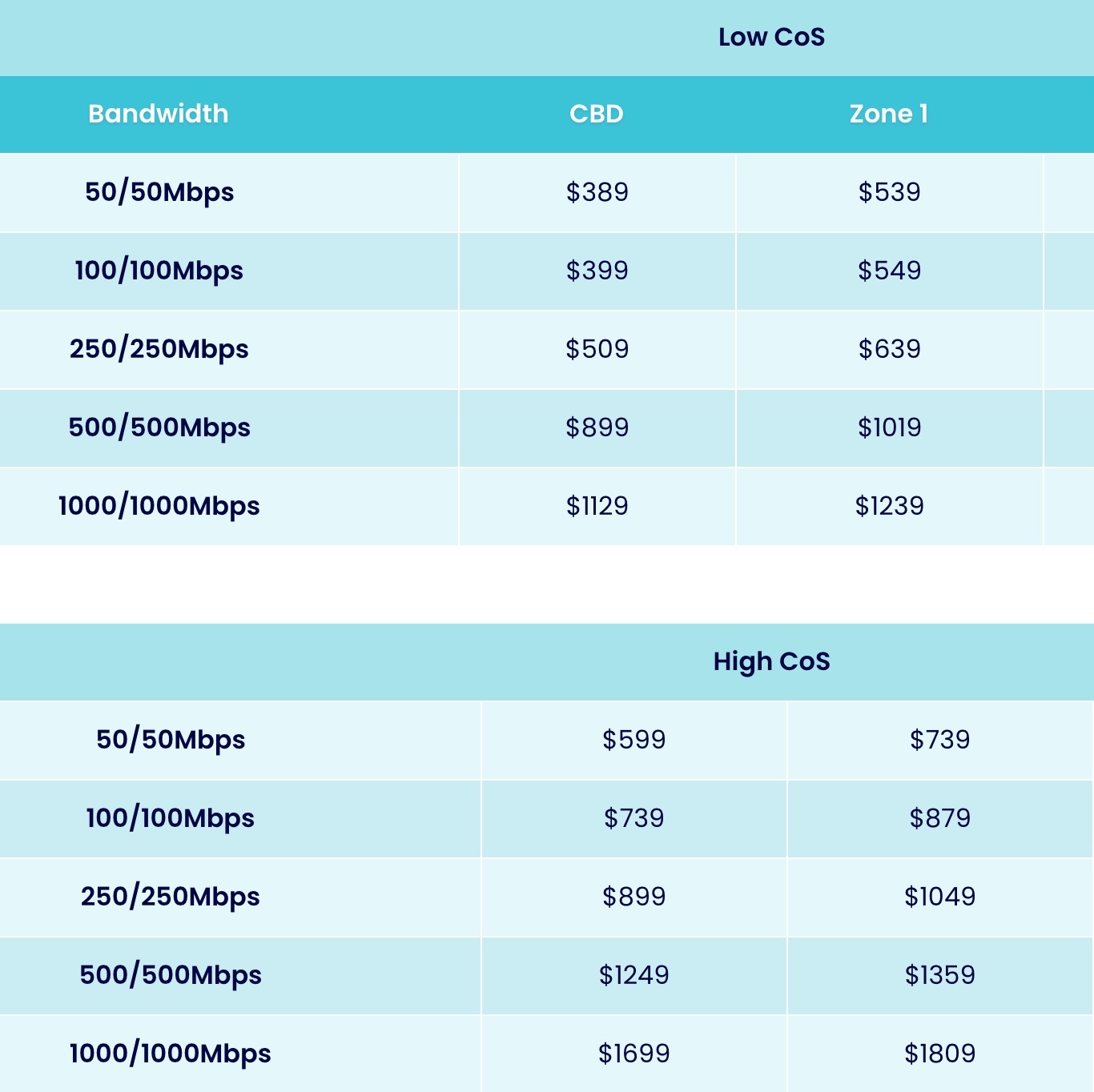 99.95% Uptime Available

Network uptime is critically important. 99.95% Enhanced SLA is available with rebates.
4hr fault Fix SLA available
This service comes with industry leading enhanced SLAs including a 4hr fault repair SLA upgrade option and great resilience backed by our enhanced SLA rebates.
A lightning fast experience?

We have NBN Enterprise Ethernet connections available up to 1000/1000Mbps in most NBN Business locations.
Need a dedicated fibre connection?
Don't worry, we have an Enterprise Ethernet connection you can have to yourself. Or you can choose to connect to a lower cost contended connection.
Extensive National Coverage
Choose from a range of NBN Enterprise Ethernet solutions to suit your needs and budget, with coverage in most Australian Metro and Regional centres. If business fibre is available at your site, we'll deliver it.
Data Hungry Users
With unlimited data there's no need to worry about data hungry applications. And with fibre access you can scale up to 1Gbps without a worry.
Please give me my free report showing me all the business Internet services that are available at my site